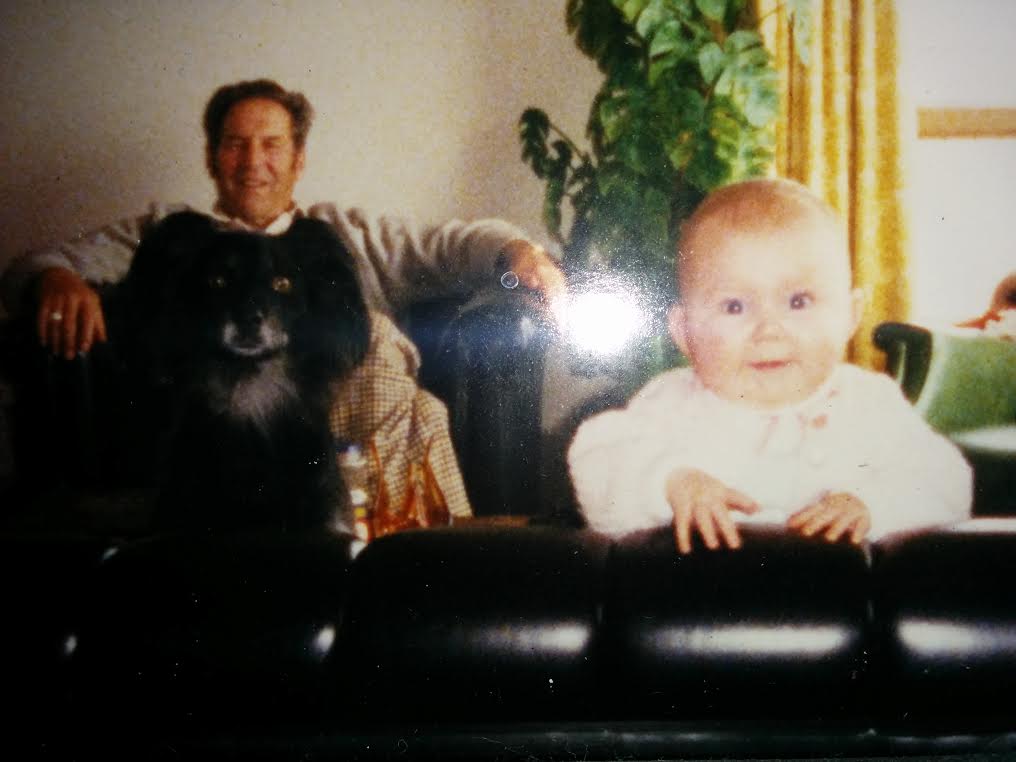 There are two fine little ladies in this picture. The roly poly bald one is me, at about fifteen months. And the cutie wearing the exact same facial expression is Toby, the rescue dog my parents brought home as a sweet puppy months before I was even conceived.
Toby was a beautiful, sweet-tempered, playful little dog. No one could even guess at her breed. There was probably some collie in there. She was friendly and she listened well, and even my friends who were afraid of dogs loved little Toby. She lived to a ripe old age of seventeen. She was a great dog and she was unique, which is part of what's fun about rescuing mutts. Nobody out there had a dog like Toby. I've looked and looked and never found another pup who had her curly ringlet ears, small stature, vulpine snout, and long hair.
Toby was such a fixture of my life. We had her since before I was born, and she died when I was sixteen. She was there through all the formative years of my life. So when I first heard all the stereotypes about rescue pets — that they're poorly behaved, that they're rangy, that you'll never be able to train them right, that they misbehave around other animals — I was just so shocked I didn't even know what to do with myself. Pets like Toby were supposed to be those things? There was no way!
Well, fifteen years later and I still believe that. If anything, I've only gotten more passionate about how great shelter pets are, because I've gotten a lot more of a sample base of choose from.